fonte articolo e foto – rollingstone.it – redazione – claudio biazzatti
Comincia a fare caldo, e la voglia di birrette e musica all'aperto inizia a farsi ingestibile. Ecco i migliori eventi di quest'estate.
Siccome un mese fa praticamente nevicava e ora ci sono 29 gradi, prendiamo di petto questo blitz estivo per ragionare su dove andarci a bere le birrette e sentire dal vivo i nostri artisti preferiti.
Mare, pianura, montagna: i festival estivi che abbiamo inserito in questa lista sono ovunque (in Italia) e soprattutto sono per tutti i tipi di orecchie.
HOME FESTIVAL
Treviso / 29 agosto – 2 settembre
Line up: Alt-J, Wombats, Prodigy, White Lies, Incubus e altri ancora da annunciare
---
LOCUS
Locorotondo / 7 luglio – 11 agosto
Line up: Baustelle, Cosmo, Rodrigo Amarante, Dengue Dengue Dengue

---
FIRENZE ROCKS
Firenze / 14 – 17 giugno
Line up: Foo Fighters, Guns N Roses, Ozzy Osbourne, Iron Maiden, The Kills, Avenged Sevenfold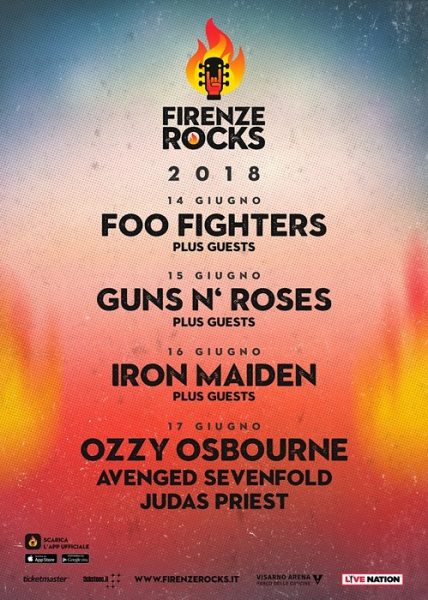 ---
FLOWERS FESTIVAL
Torino / 4 giugno – 20 luglio
Line up: Motta, Lo Stato Sociale, Carl Brave x Franco 126, Fabri Fibra, Coez, Sfera Ebbasta


---
VIVA! 
Locorotondo (Bari) / 4 – 8 luglio
Line up: Arca, Sampha, Goldie, The Black Madonna, Jamie xx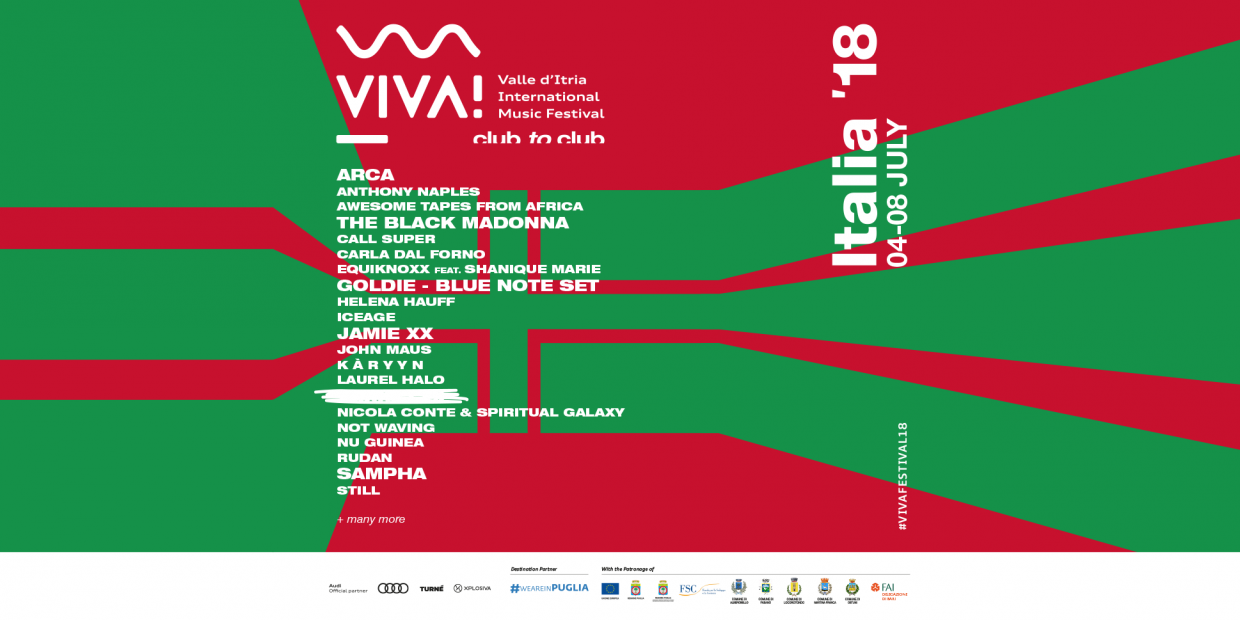 ---
ORTIGIA SOUND SYSTEM 
Ortigia (Siracusa) / 25 – 29 luglio
Line up: James Holden, Kamaal Williams, Erlend Øye, Omar Souleyman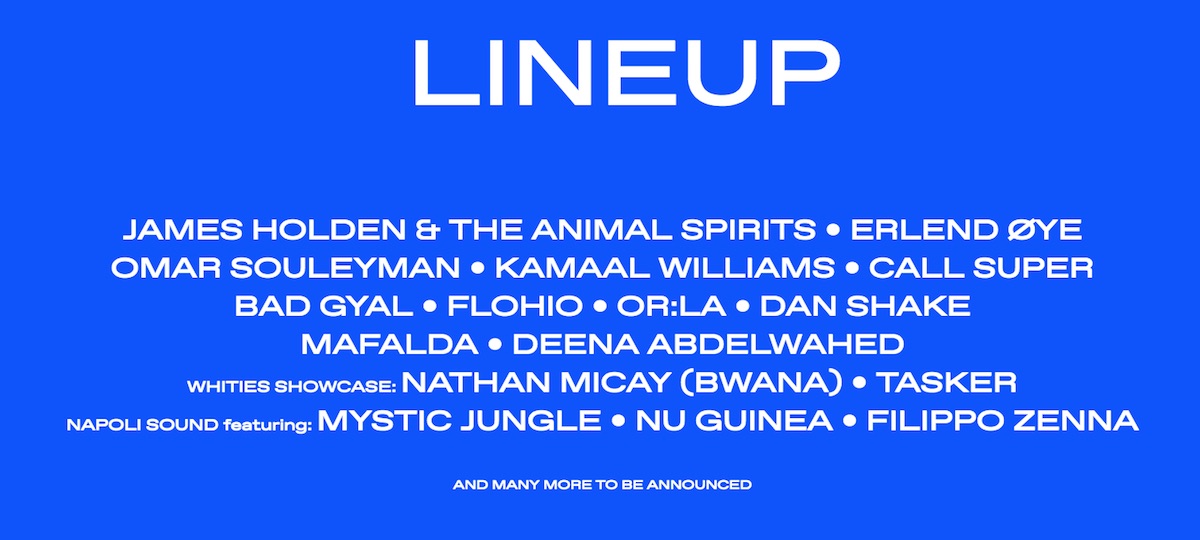 ---
FAT FAT FAT FESTIVAL 
Morrovalle (MC) / 3-5 agosto
Line up: Madlib, Mr Fingers, Jolly Mare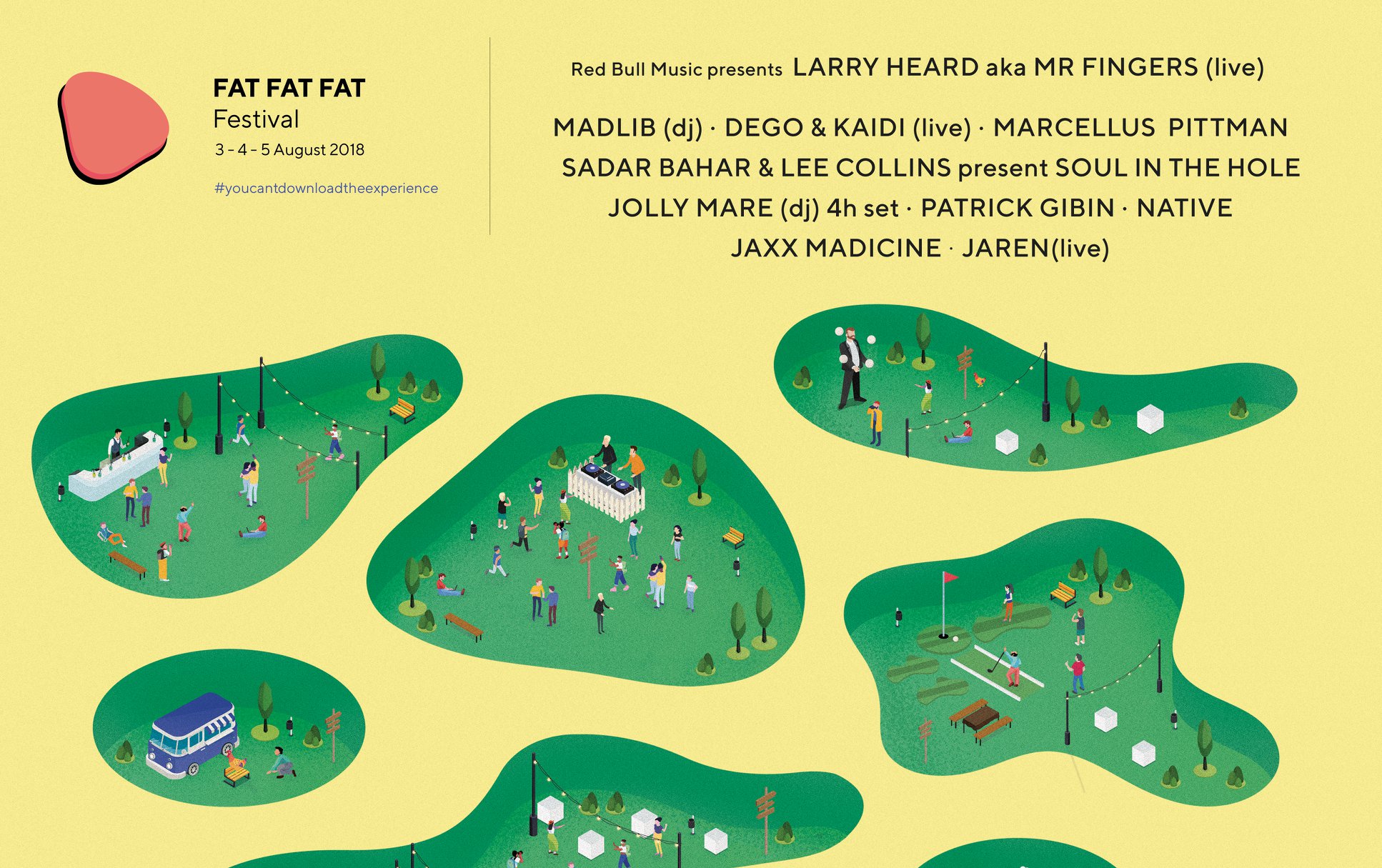 COLOR FESTIVAL
Lamezia Terme (CZ) / 4-5 agosto
Line up: Cosmo, Frah Quintale, Iosonouncane, Willie Peyote

IRIDE FRASCHINI FESTIVAL
Marina di Ravenna / 11 – 25 luglio
Line up: Mogwai, Caetano Veloso, Joe Satriani, LP, Goran Bregovic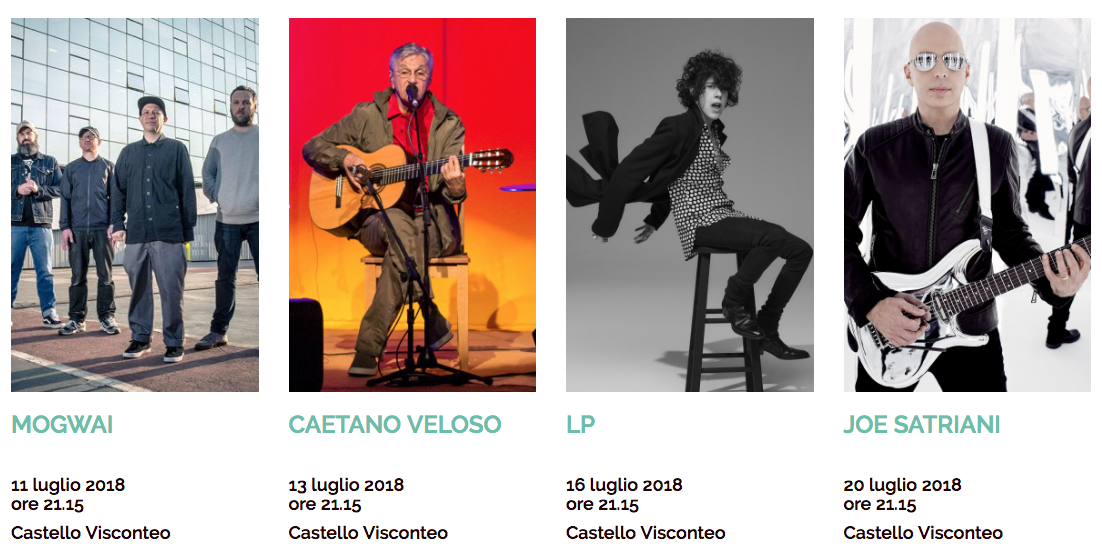 ---
BEACHES BREW
Marina di Ravenna / 4 – 7 giugno
Line up: Tune-Yards, Jlin, The Comet is Coming


---
LUCCA SUMMER FESTIVAL
Lucca / 23 giugno – 26 luglio
Line up: Queens Of The Stone Age, Caparezza, Gorillaz, Ringo Starr, Roger Waters, Hollywood Vampires, Nick Cave, lenny Kravitz, Norah Jones

---
SIREN FESTIVAL
Vasto / 26 – 29 luglio
Line up: Cosmo, Public Image Ltd, Colapesce, Slowdive

---
POSTEPAY SOUND ROCK IN ROMA
Roma / 20 giugno – 14 luglio
Line up: Roger Waters, The Killers, Post Malone, Macklemore, Lo Stato Sociale, Caparezza, Fabri Fibra, Chemical Brothers

---
POLIFONIC
Monopoli (Bari) / 27-29 luglio
Line up: Carl Craig, John Talabot, Freddy K

---
SEXTO'NPLUGGED 
Sesto al Reghena (Pordenone) / 26 giugno – 7 agosto
Line up: Interpol, Mogwai, Rhye

---
TERRAFORMA
Bollate (Milano) / 29 giugno 1 luglio
Line up: Jeff Mills, Don't DJ, Nkisi

Diamorphoses x TERRAFORMA from Marlanti Dimitra Louana on Vimeo.
---
TODAYS FESTIVAL
Torino / 25-27 agosto
Line up: King Gizzard, The War On Drugs, Editors, My Bloody Valentine


---
YPSIGROCK
Castelbuono (Palermo) / 9-12 agosto
Line up: The Jesus And Mary Chain, The Horrors, Aurora, Radio Dept.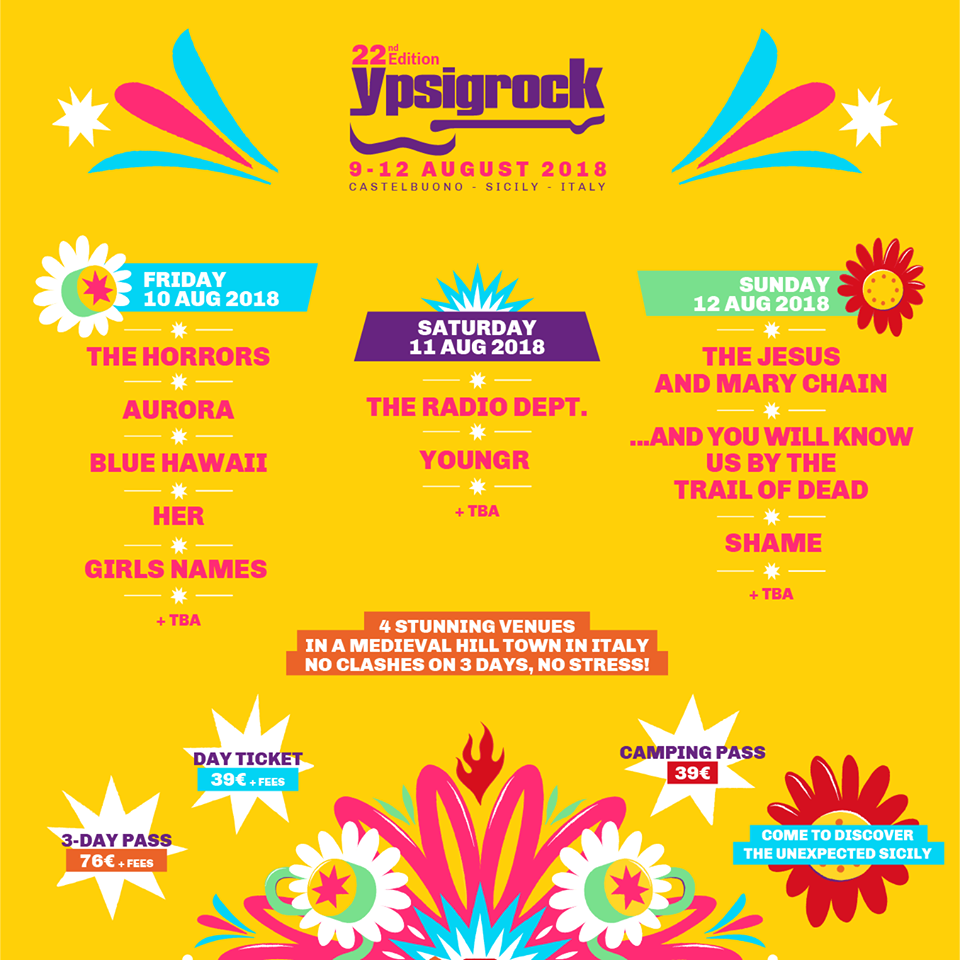 ---
PISTOIA BLUES
Pistoia / 28 giugno – 14 luglio
Line up: Mark Lanegan, James Blunt, Graham Nash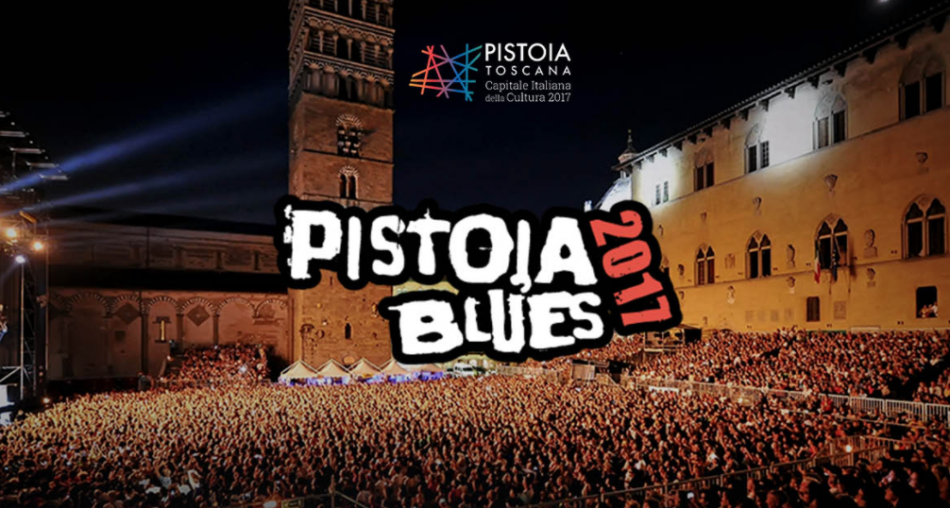 ---
MILANO SUMMER FESTIVAL
Milano / 11 giugno – 21 luglio
Line up: Marilyn Manson, Santana, Caparezza, Iron Maiden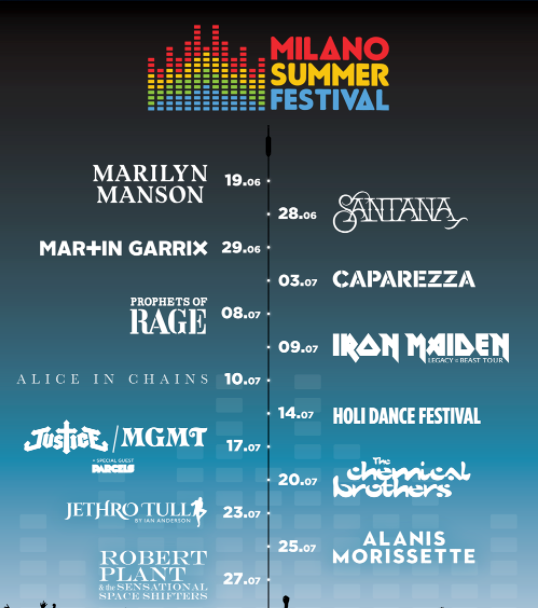 ---
TENER-A-MENTE 
Lago di Garda / 11 – 25 luglio
Line up: Franz Ferdinand, Marcus Miller, Norah Jones, Vinicio Capossela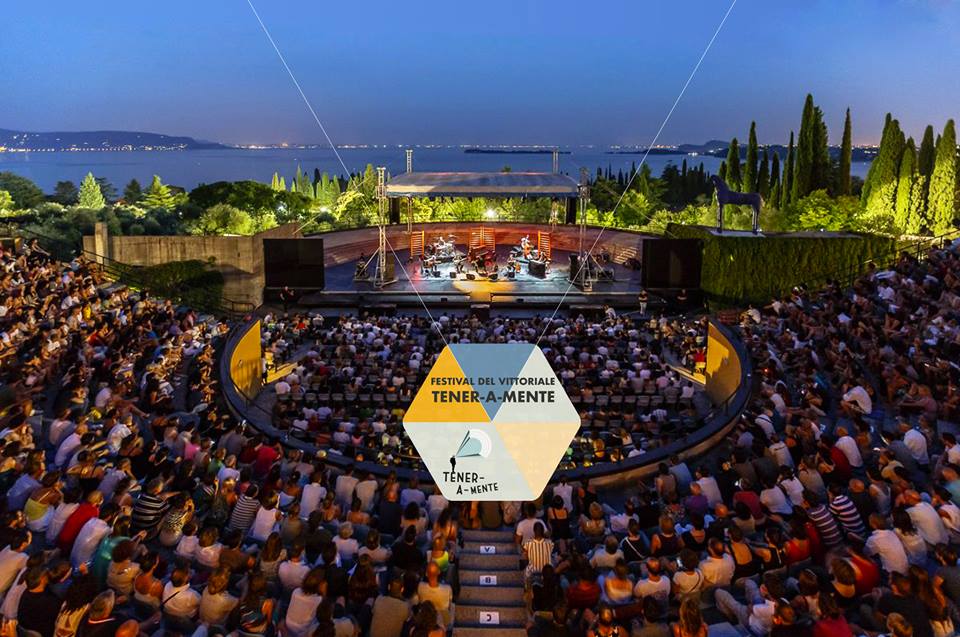 ---
UMBRIA JAZZ 
Perugia / 13 – 22 luglio
Line up: Quincy Jones, Massive Attack, Caetano Veloso, David Byrne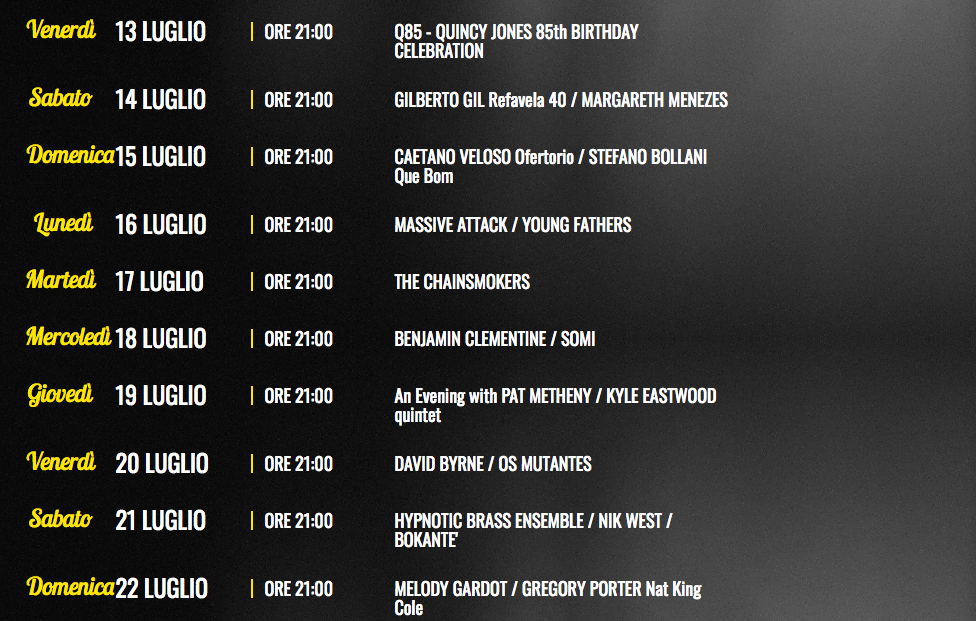 ---
I-DAYS 
Milano / 21-24 giugno
Line up: The Killers, Liam Gallagher, Richard Ashcroft, Noel Gallagher, Placebo, Pearl Jam, Queens Of The Stone Age, Offspring

---
KAPPA FUTURFESTIVAL 
Torino / 7-8 luglio
Line up: Apparat, Solomun, Eric Prydz

---
COLLISIONI 
Barolo (Cuneo) / 29 giugno – 28 luglio
Line up: Caparezza, Elio & Le Storie Tese, Steven Tyler, Depeche Mode, Lenny Kravitz


---
MI AMI 
Milano / 25-26 maggio
Line up: Cosmo, Ex-Otago, Selton, Prozac+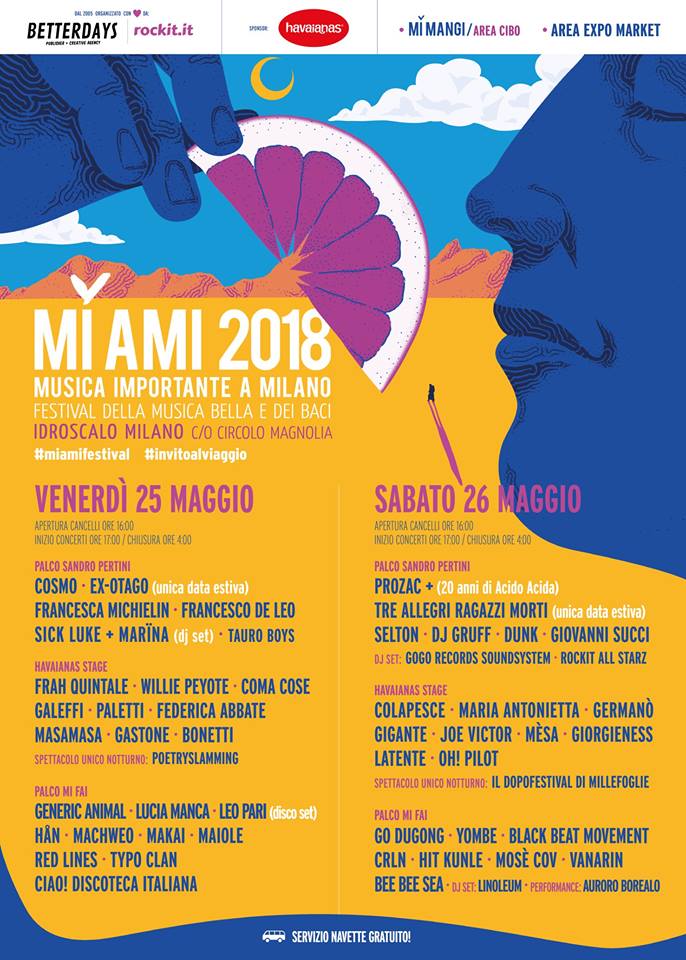 ---
ASTRO 
Milano / 30 giugno
Line up: Jon Hopkins, Boys Noize, Âme


Commenta